After years of experience supplying automation products and services, we understand that a community focused, ethical practice works best for both our customers and us. Actively listening to our clients needs gives Tynic the ability to provide complex engineering assistance, whether it involves simply providing quality manufacturing, potentially including reverse engineering of mechanical parts, or engineering industrial turn-key specialized machinery. Our success has come from a desire to help our clients succeed. This translates to quality machining, welding, tooling and design, and a focus on integrity in our business relationships.
Automate with a 100% Australian owned company – Tynic Automation.
From conception to completion, Tynic provides excellent technical
consultation and reverse engineering of componentry. Our in depth
understanding of production, coupled with extensive practical
experience, provides complete and attentive service for our
customers.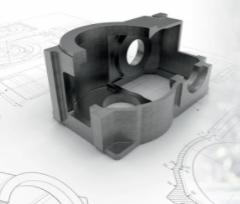 Efficient, affordable and customer focused, Tynic's experienced team utilise innovative CNC technology to produce complex componentry. Using industry leading CNC machinery, we engineer a vast range of components, producing consistent tolerance and finish every time.