Power Transmission Equipment
Partnered with Naismith Engineering, Dodge Industrial & Murdotec Plastics, Tynic Automation has developed into a technical powerhouse in the field of Power Transmission. Tynic currently distributes a large range of Power Transmission components, importing from more than 19 different suppliers from around the world, ensuring every product is of a high quality.
Product Range Includes: Bushes, Bearings, Couplings, Sprockets, Joints, Belts, Gear Boxes, Chain Tensioners, Pulleys and More!
Our Power Transmission Partners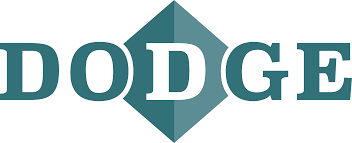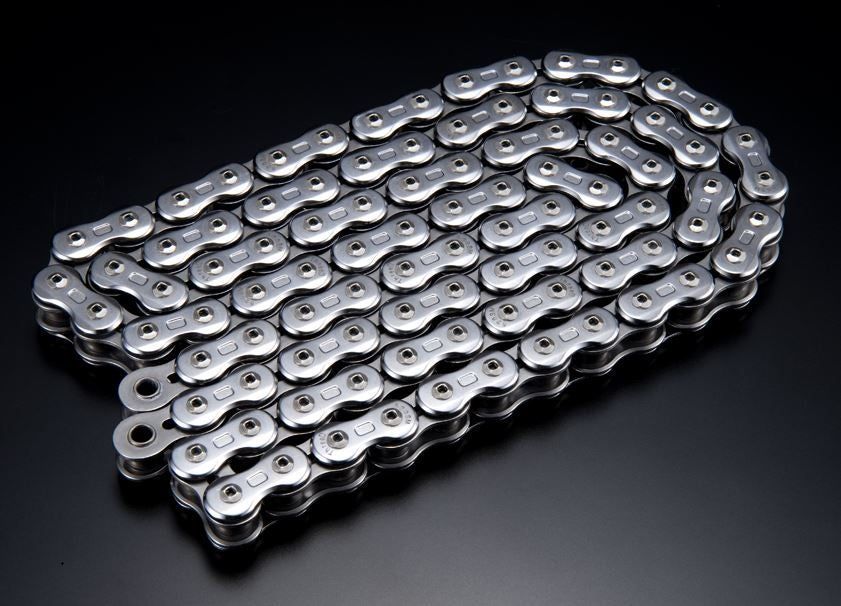 Tynic offers a complete and diversified product portfolio of standard and special chains for industrial applications. Standard ISO chains, light and heavy conveyor chains (with a wide range of attachments, extended pins and pushers), heavy lifting chains, gripper chains, oilfield chains, transport chains and agricultural chains available. All chains are available across a uniquely wide range of steel grades, including carbon and stainless steel, finishing, including various corrosion resistant surface treatments for all type of applications, and lubrication solutions.
Contact Tynic for information regarding the correct chain for your application.
Tynic has an extensive range of mechanical power transmission couplings for industry. A coupling is primarily used as a device to connect adjacent componentry or parts. Although couplings do not usually disconnect, torque limited couplings are available to disconnect once a torque limit has been exceeded. Correct selection, installation and maintenance of couplings is crucial to reduced maintenance and shutdowns. Contact Tynic today to find the right coupling for your appplication.
Tynic Automation is a distributor of Lovejoy, SIT Spa, Utkur, Centa, Ruland, Vulkan, Woo Chang, Zero Max, Miki & Fluidomat Couplings.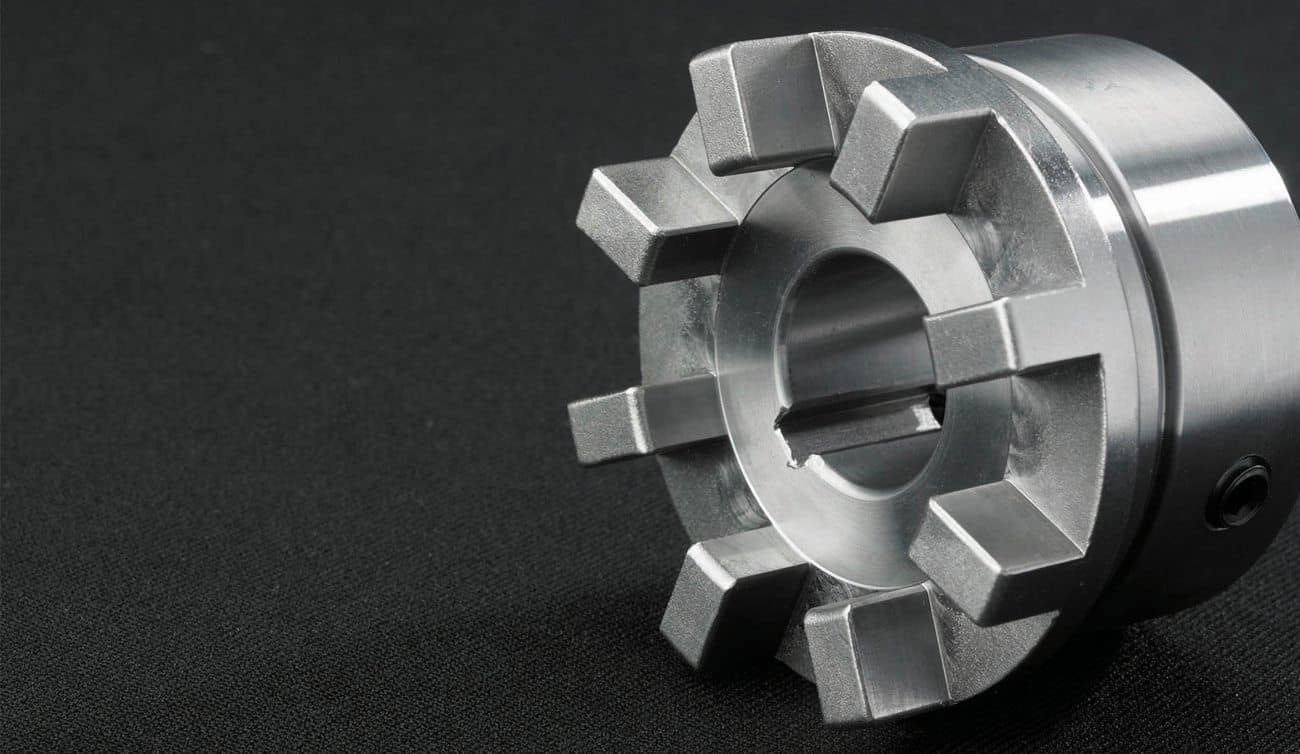 Tynic is a distributing partner of Dodge Industrial & Asahi bearings.
Established in 1928, Asahi is well respected internationally as a leader in the bearing industry. In particular, Asahi meets customer needs of high quality products, reasonable pricing and reliable supply.
For over 140 years, Dodge Industrial has provided more than just high-quality equipment. Instead, Dodge offers the full package of engineering guidance and solutions from industry and application experts.
Tynic's bearing product range includes: Pillow Block, Two/Three/Four Bolt Flange, Adjustable Flange, Spherical/Tapered Roller Bearing, Take-Up & Ball Bearings.
Contact Tynic today for more information regarding the correct bearing for your application.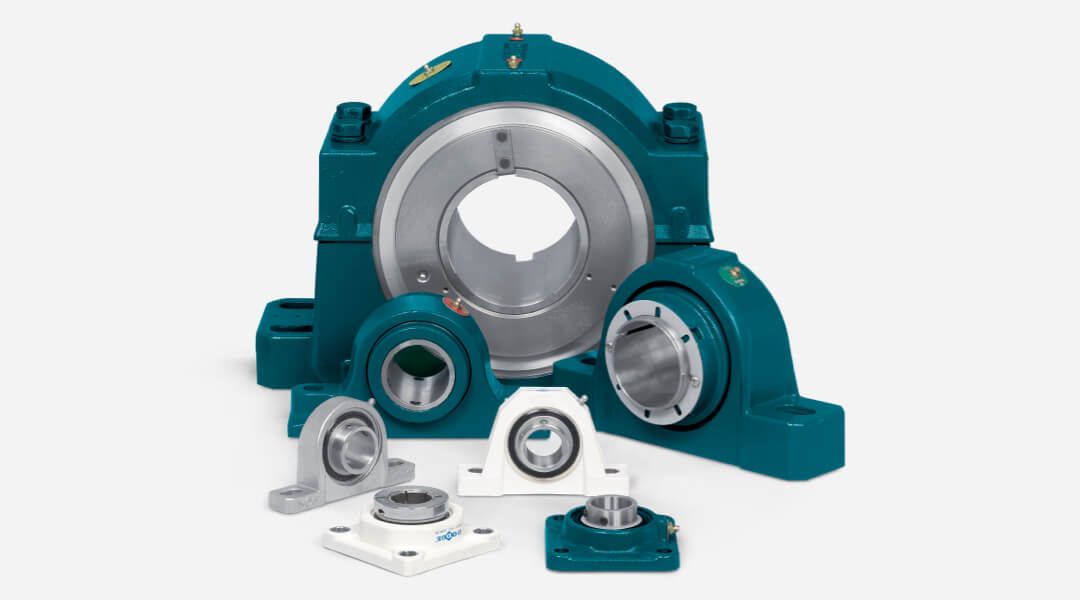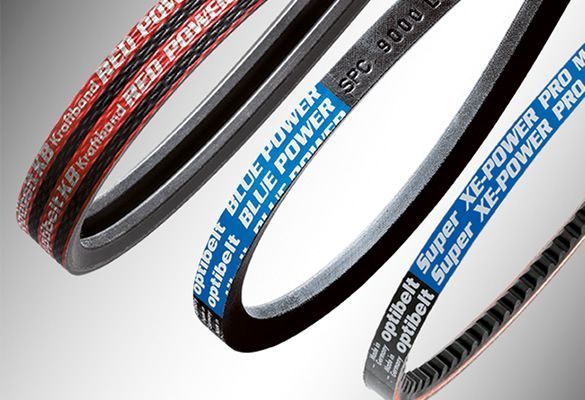 The new maintenance-free Optibelt range is one of the best performing drive belts on the market. The innovative design  opens up new scope in designing frictional power transmission drives, even on the smallest pulley diameters, in extreme temperature ranges and at the highest speeds. Tynic also offers the Optibelt Timing Belt range, ensuring consistent synchronisation with your power transmission assembly.
Materials include: Rubber, Polyurethane, Polyester and Specialised Thermoplastics.
Contact Tynic today to find out which belt and material is correct for your application.
A belt and pulley combination is a method of transferring power between a drive unit and driven unit. Modern engineered pulleys are highly precise, offer interchangeability and optimised for timing applications. 
Tynic's range of Pulleys are available in steel, aluminium and cast iron.
Contact Tynic today for more information for your application.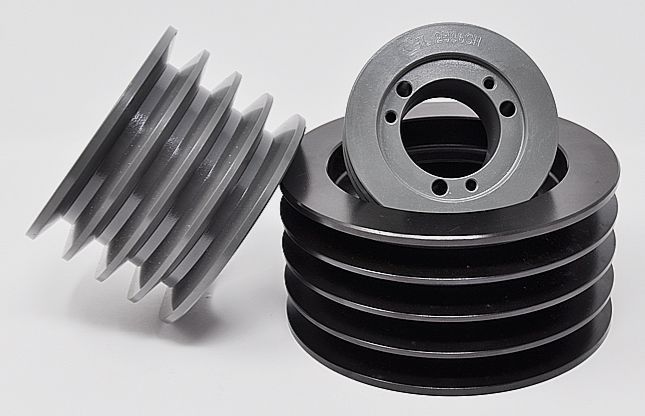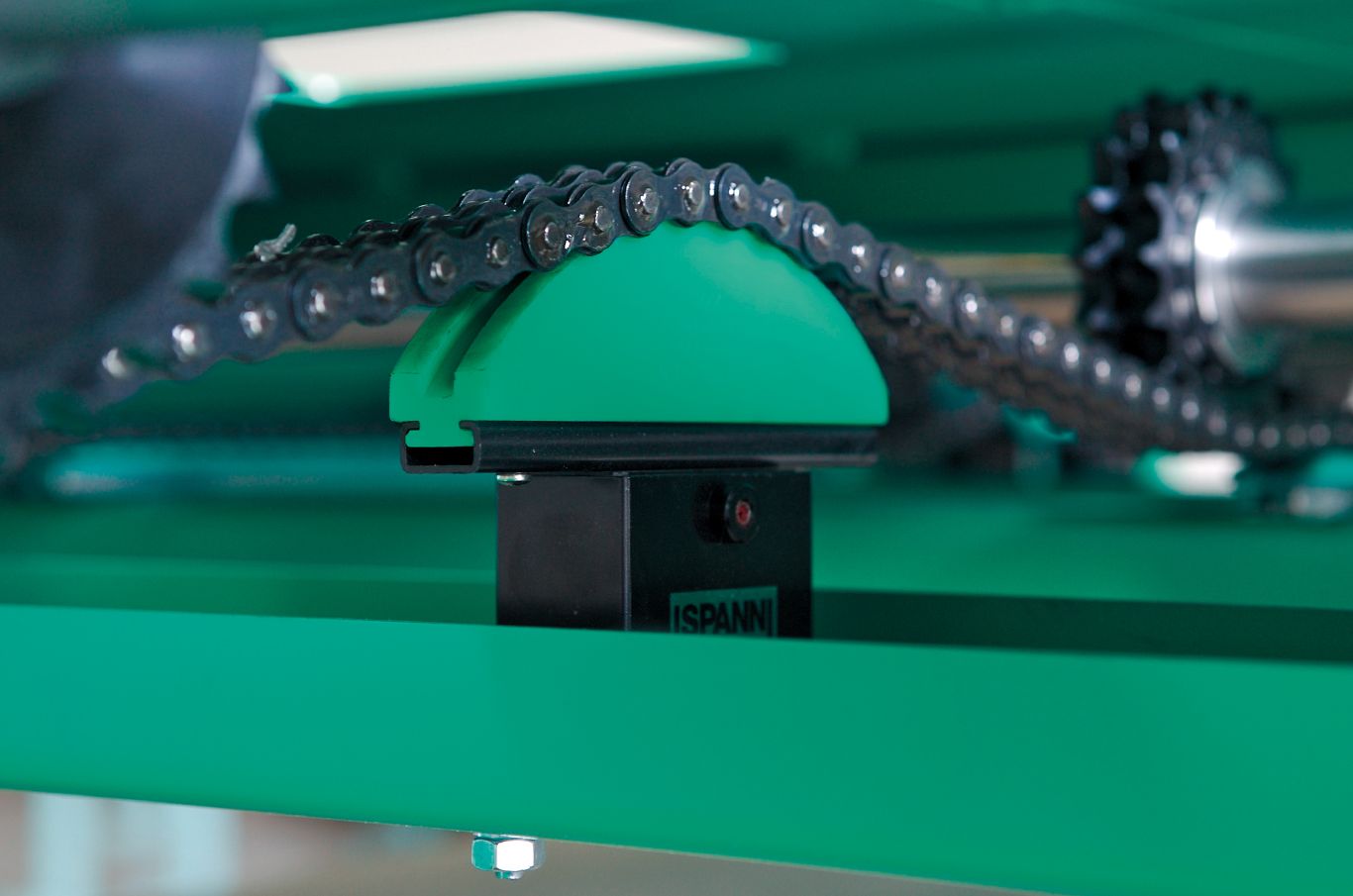 Partnered with Murdotec, our tensioning systems are free-running and resilient. As a result, they do not function as rigid deflectors when stressed. This avoids excessive contact pressure. Our systems aim to keep the overall force on the slack strand keeping the chain weight and centrifugal force under control. The ideal installation position is right behind the drive sprocket in order to keep the length of the slack strand that needs to be tensioned as short as possible.
Available in a wide variety of sizing – contact Tynic for the correct tensioner for your application.
Joints, Bushes & Shaft Collars
Joints, bushes and collars form an integral part of industrial manufacturing power transmission systems. They primarily assist with the enhancement of precision movement, and the reduction of wear and tear on mechanical components. This is achieved through the limitation of friction and axial slide between key components. Tynic is a leading distributor of joints, bushes and shaft collars for industry.
Shaft Collars – One Piece, Two Piece & Threaded.
Joints – Universal, Double Universal, Stainless Steel & Needle Bearing
Bushes – Mechanical Locking, Taper Lock, Weld On & QD.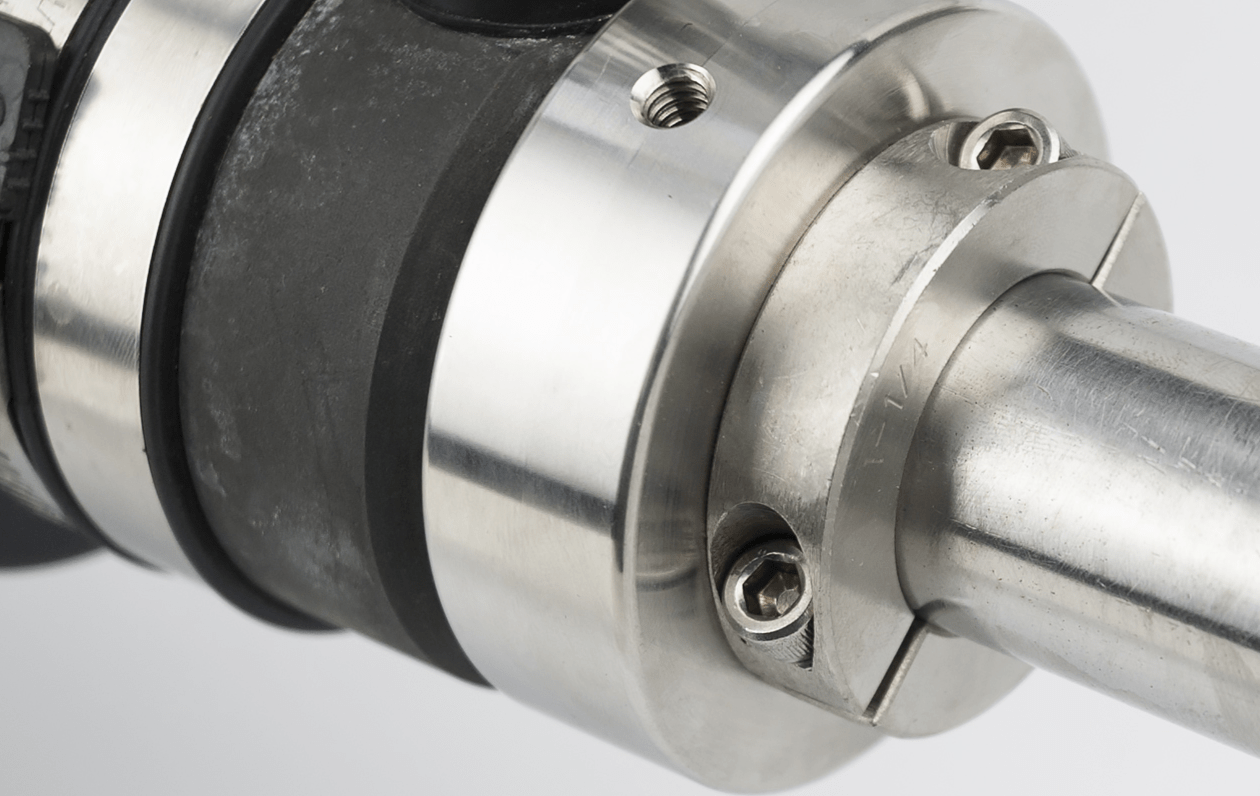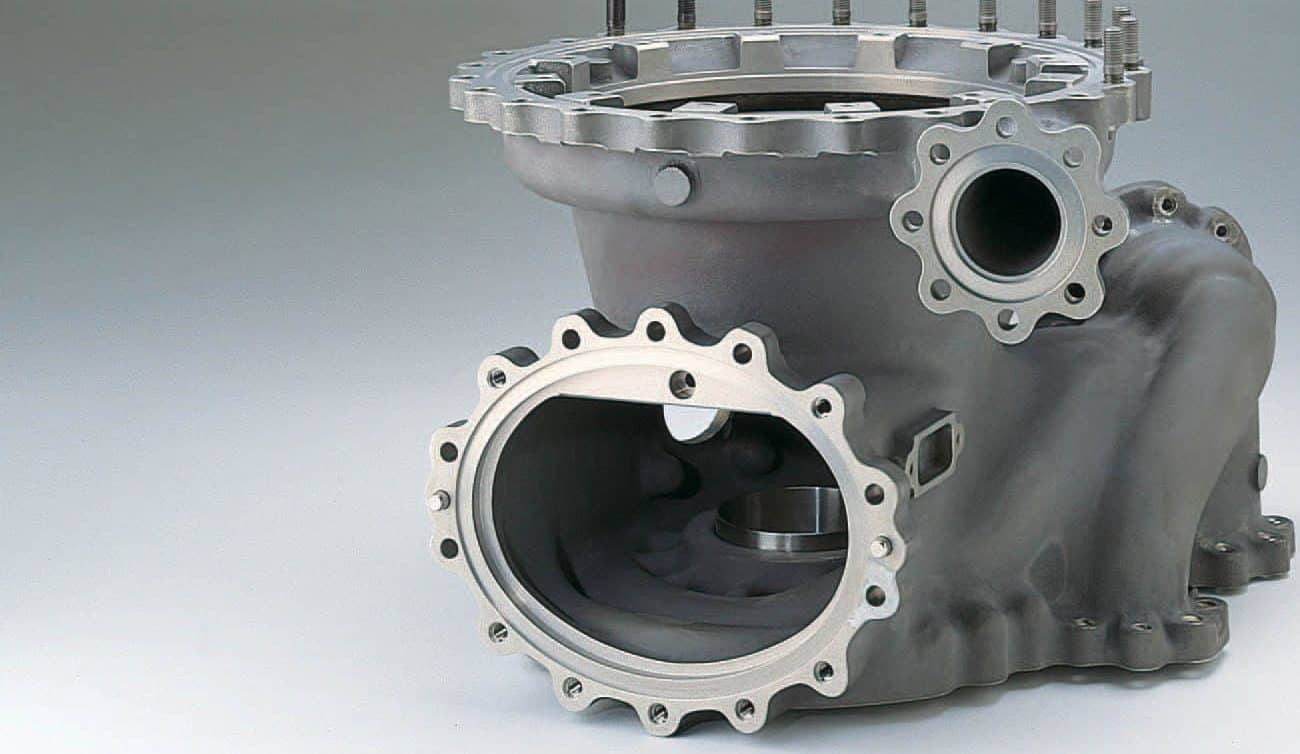 Gearboxes, Brakes & Clutches
Tynic is a major distributor of gearboxes, brakes and clutches from leading global suppliers. These include, Winsmith, Hot Shift, Tol-O-Matic and Crown.
Break Types – Pneumatic, Hydraulic, Mechanical, Spring & Electro Magnetic.
Clutch Types – Pneumatic & Electro Magnetic.
Contact Tynic for information more information.