Tynic Automation's engineering department supply, design and manufacture complex componentry for industry. An example of which includes the production of Rectangular Clarifier Systems for the Wastewater Treatment Industry.
Rectangular wastewater clarification is a separation process commonly used in constrained municipal and industrial spaces, designed to remove both settled and suspended solids from liquids.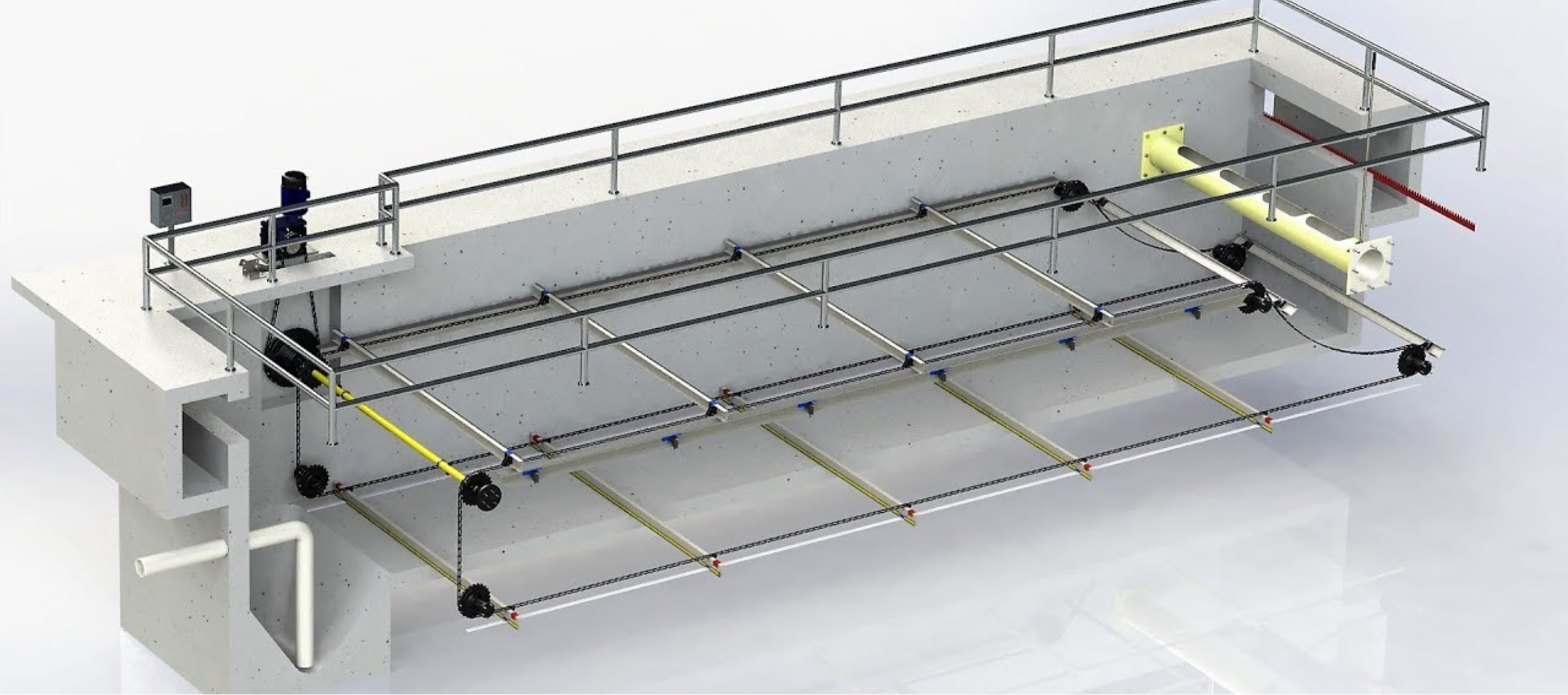 Brandt 720 Drive Chain
720 Chain is a dependable and robust chain designed for use in rectangular sludge collection systems. Made from high modulus resins, it does not contain abrasive fiberglass.
Working Load of 1250kg
Ultimate Strength of 3200kg
Ease Install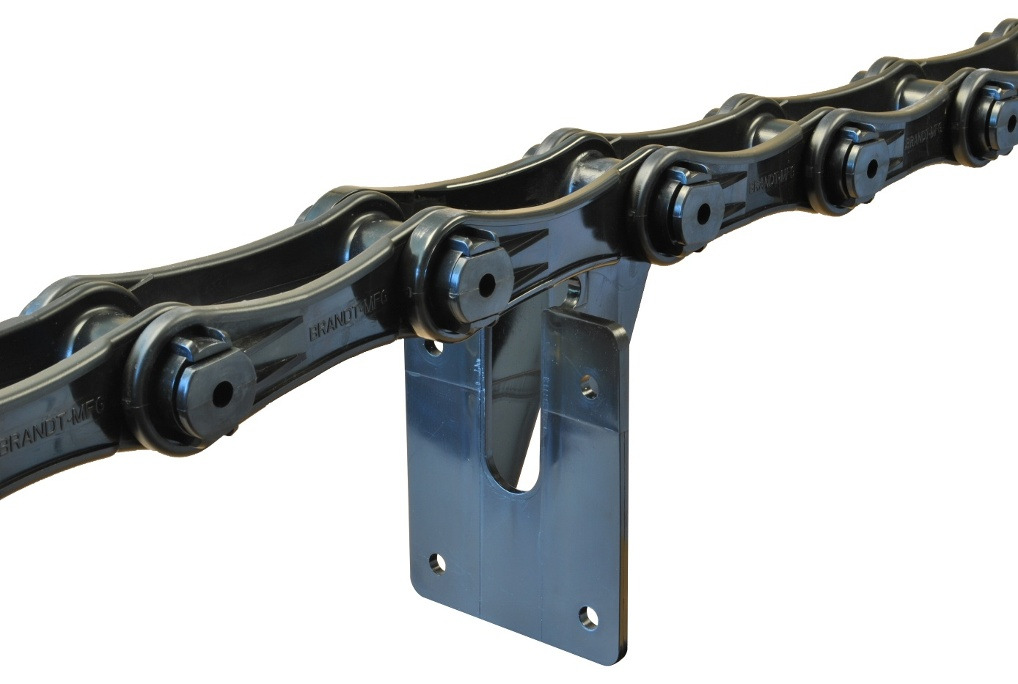 Flights / Scraper Blades are made of pultruded fiberglass reinforced composite material. They are UV resistant and have excellent deflection and twist strength.
Wear Shoes, Floor Strips & Return Tracks are made from UHMWPE for long life, corrosion resistance, and a low coefficient of friction.
Shafts are made from tubular stainless steel. This innovative design is easy to install and does not corrode.
Sprockets are made from Nylon for extra long service life. The sprockets are also equipped with a chain safer rim to extend the life of the chain and feature a split design for easy install.