Tynic, partnered with Taconic, are major suppliers of PTFE coated glass cloth, Kevlar®, fabric and belt. Within the food and beverage industries, Taconic fabric is utilised as tray liners, sealing mechanisms, and within non-stick applications.
PTFE Adhesive Tapes: PTFE tape is extremely versatile and is used primarily to seal water, gas, air and heat from leaking through threaded connections. Most effective on high-pressure lines.
PTFE Fabrics: Extremely resistant to high temperatures, contain outstanding electrical properties, have excellent release surfaces and superior chemical resistance.
PTFE Belting: PTFE Belts and belting materials are available for applications that require superior release characteristics, permeability for rapid drying, dimensional and thermal stability, and the dynamic strength to stand up to the most rigorous operating conditions. The unique behaviour of these materials results in a product that is more practical and cost-effective than conventional belting materials.
Heat Resistance: High temperatures can break down most fabrics, tapes, and belts. Taconic's heat-resistant Kevlar® material allows for fewer changeovers, higher line speeds, longer life, and an overall lower cost of production.
Non-Stick/Release Properties: PTFE glass cloth exhibits very low friction and excellent release properties. The very low amount of surface energy ensures the natural rejection of adhesion.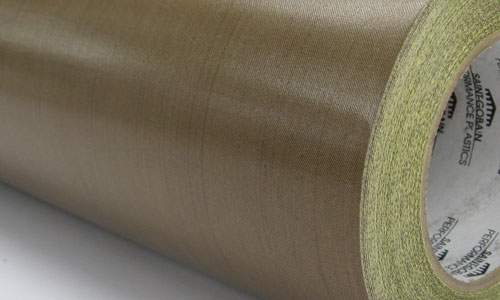 Direct Food Contact: At Tynic, we understand that food safety is paramount within production. As a result, we ensure that all our food grade PTFE coated glass fabrics and belts fully comply with relevant FDA & EU regulations.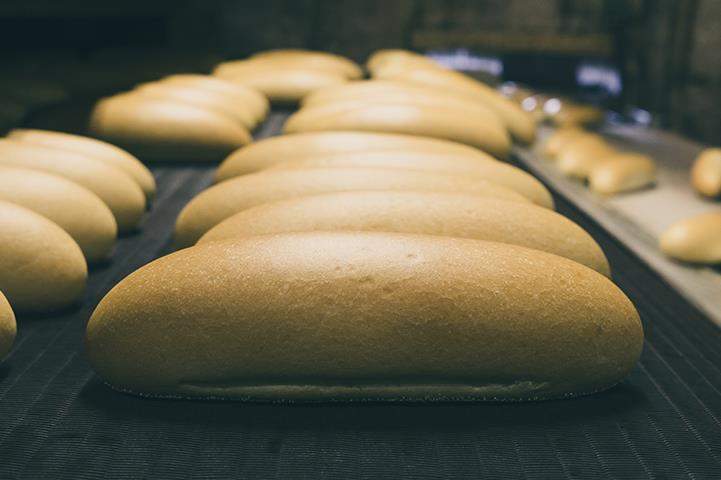 Chemical Resistance: Resistance to chemicals is a key characteristic of Taconic's PTFE coated glass fabrics. Harsh substances including acids and bases will attack and deteriorate most tapes, fabrics, and belts.
Packaging/Sealing: A primary application of PTFE coated fabric is within the packaging industry. PTFE cloth is frequently used within heat sealing applications, typically responsible for covering the sealing jaws in packaging machines.