Tynic's Engineering Plastics range has expanded to include TYNALYTE-ZX. To enhance the mechanical properties of PET, a solid PTFE lubricant is added to the basic polyethylene terephthalate polymer, creating TYNALYTE-ZX.
Benefits Of TYNALYTE-ZX
TYNALYTE-ZX PET has a high level of crystallinity and is considered an excellent sliding material with high mechanical strength, excellent dimensional stability and great corrosion resistance. Self-lubricating plastic withstands higher loads and increased abrasion wear as opposed to regular engineering plastics, especially when applied to dry run applications. These mechanical properties are maintained throughout harsh environments. ZX retains its shape when subjected to temperatures of up to 255°C.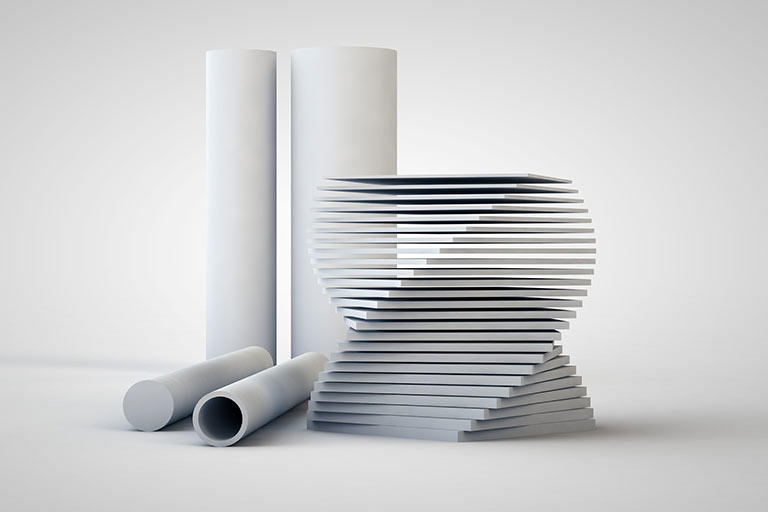 Applications
TYNALYTE-ZX excels under both high pressure and velocity conditions. It is also ideally suited for applications involving soft metal and plastic mating surfaces. Potential machined components include precision gears, bearings, thrust washers, pump components, slideways, electrical insulators and valve bodies.
Compliant with FDA and BfR regulations TYNALYTE-ZX is excellent for applications within the food, beverage, medical and chemical industries.