Tynic Automation's fully equipped in-house engineering team is available to assist with your engineering requirements. Choose from our extensive range of materials including engineering plastics, metals & more!
With decades of experience within technical material selection, our technical sales team is capable of advising on the correct material selection for every application.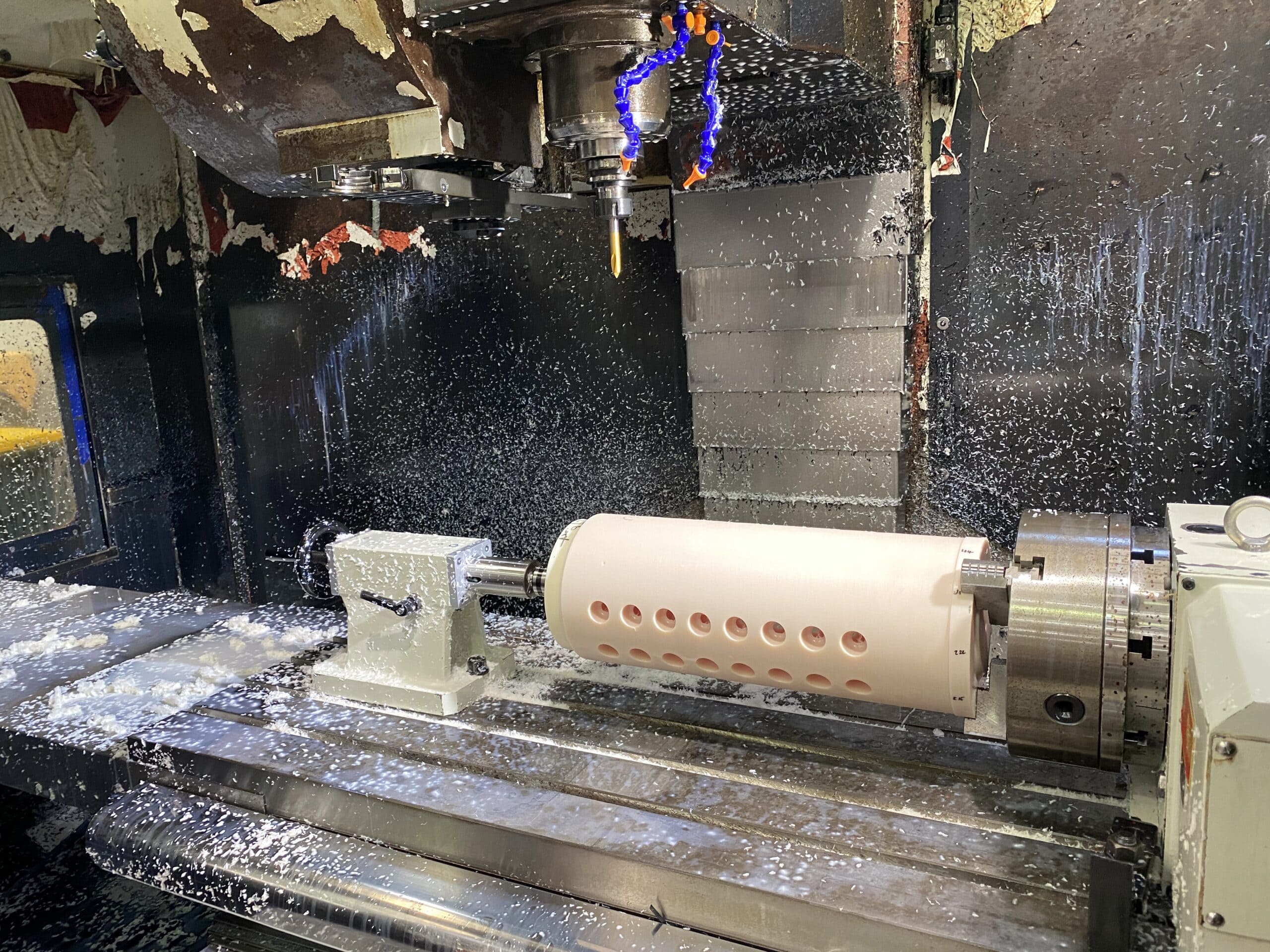 4th Axis Machining
A major development in Tynic's engineering capabilities within the last year is the adoption of fourth axis CNC machining. Tynic's expertise in machining with a fourth axis allow our engineering team to complete complex componentry.
200mm Diameter Rollers
With the assistance of the latest CNC technology, Tynic is capable of machining a wide range of sizing while maintaining minimal tolerances. Tynic's engineering team recently produced 200mm diameter rollers for a energy and waste processing customer.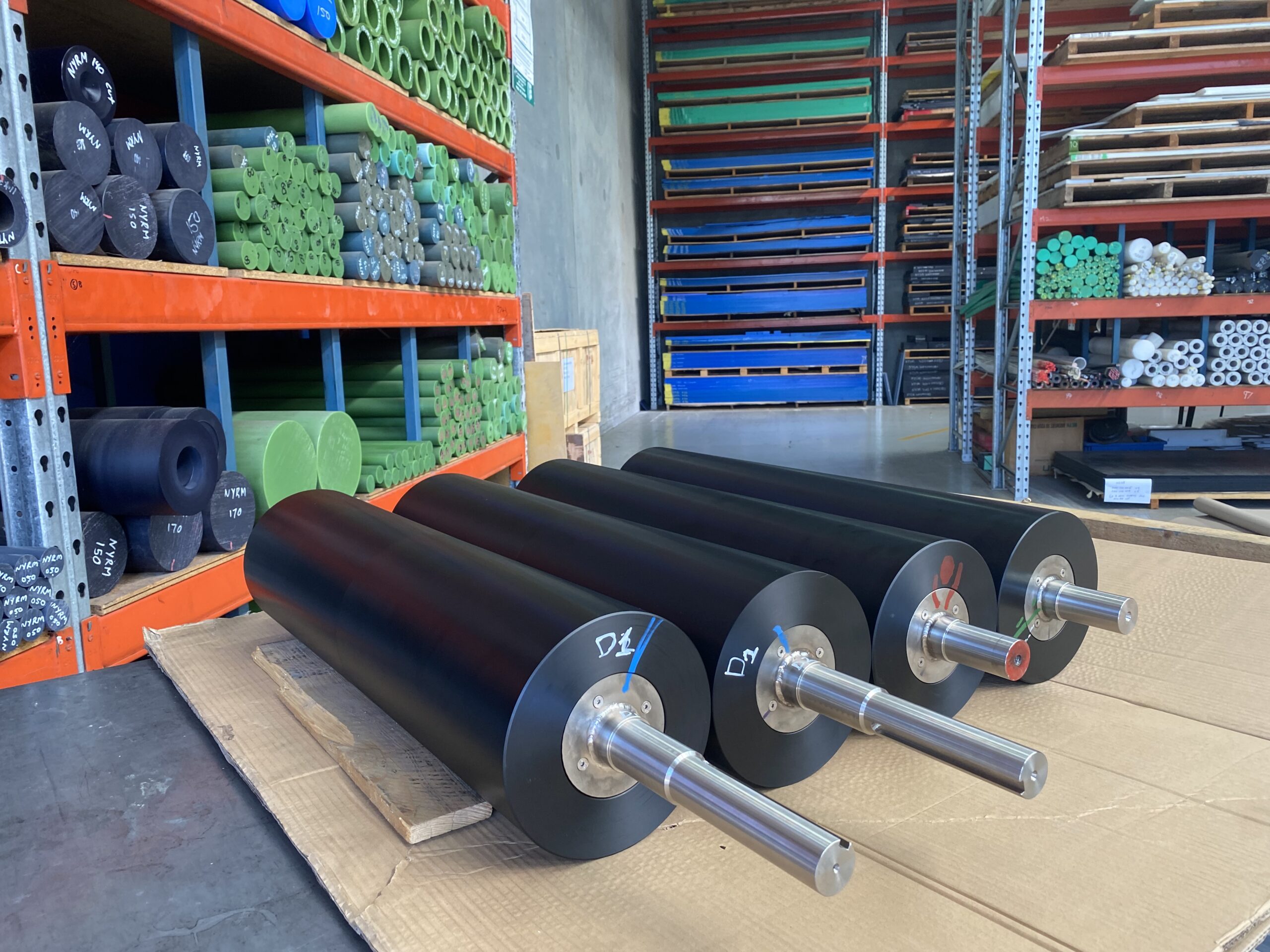 Polyurethane Moulding
With one of Australia's largest ranges of technical plastic materials, Tynic has the right material for every application. Tynic recently produced specialist polyurethane moulded bushes (95A hardness) for a commercial trailer manufacturer.
Complex Component Assemblies
Through the use of state-of-the-art CAD software, Tynic is able to seamlessly manufacture complex component assemblies. An example of which was this assembly produced for one of Tynic's bottling and beverage customers.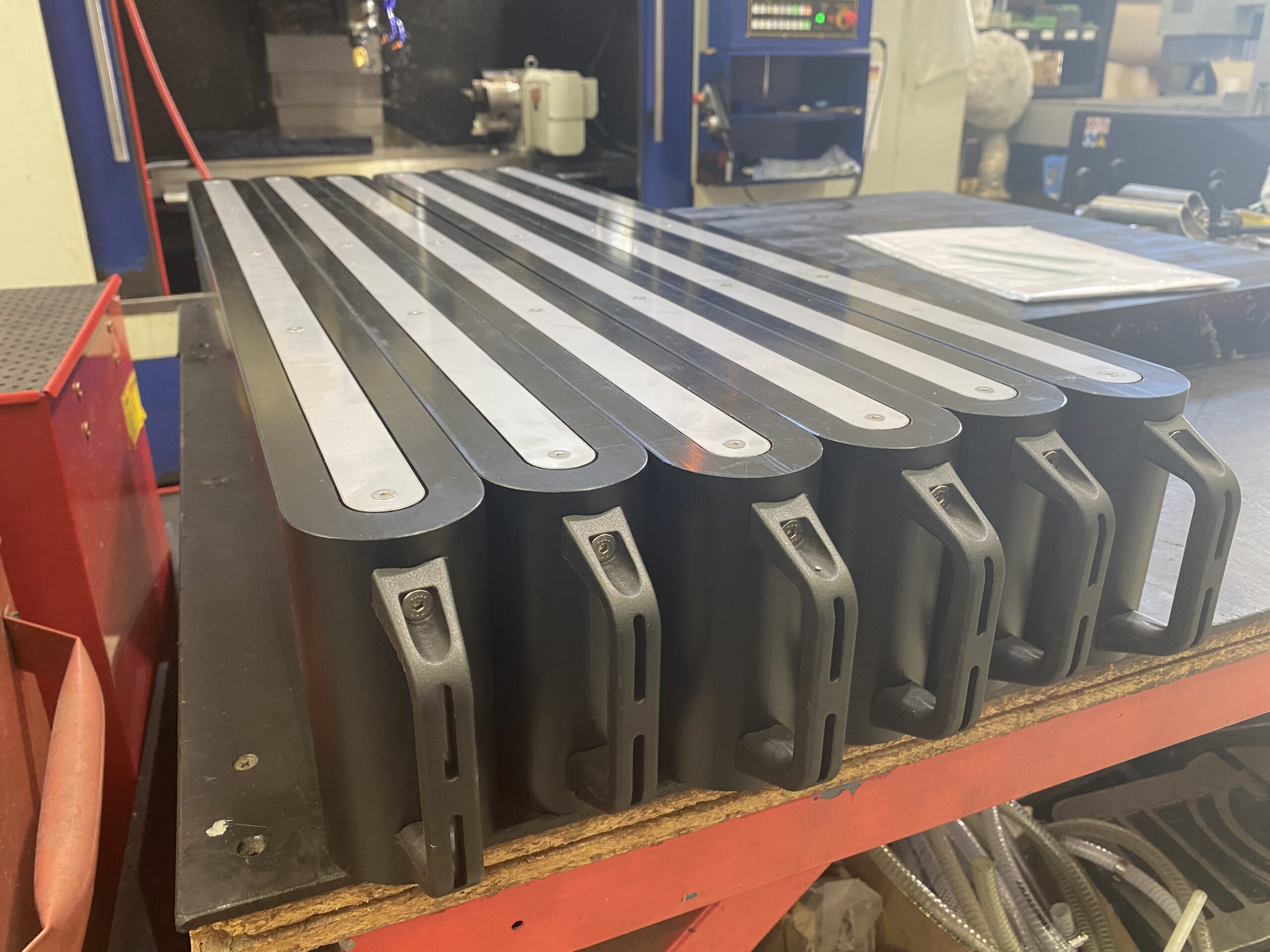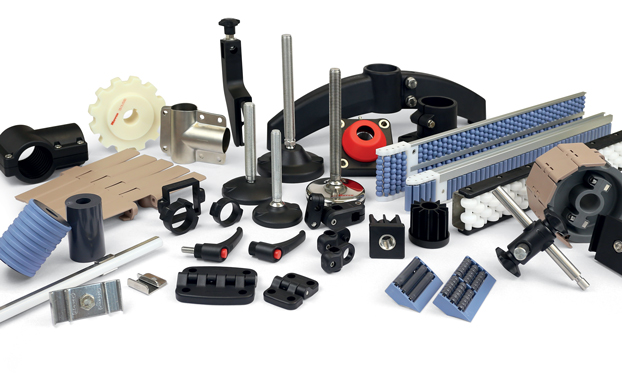 Conveyor Products
Throughout 2022, Tynic's conveyor componentry range has developed into a major market strength. Tynic currently distributes leading global conveyor manufacturers: Magris, Regina, Rexnord & Intralox. Our engineering team is also available for onsite line audits.
Metal Fabrication
Although Tynic primarily specialises in engineering plastics; aluminium and stainless-steel fabrication is also available. Tynic Automation is a one stop shop for all your plastic, conveyor and componentry requirements!