Partnered with Nylacast, Tynic is able to offer the widest range of profiles, grades and sizes of Nylon within the Australian market. Unique to Tynic, we are able to customise and formulate a grade for particular applications. Ensuring components are produced with the correct Nylon grade can substantially improve manufacturing efficiency.
Each grade of Tynalon has a unique chemical composition designed to enhance particular characteristics present within Nylon. Renowned for impeccable material selection advice and knowledge, Tynic provides clients with the reassurance that the selected material is capable of achieving the application objectives – taking into account both budget and performance.  Tynic is proud to present the following grades of Nylon: Natural/Black, T-Glide, Moly, HR Blue, Impact Resistance, NGO Green and Aquanyl.
Nylon Grades & Applications
Tynalon Natural
Tynalon Natural (also available in black) is the basic PA 6 grade from which all the other grades of cast nylon stem. Generally accepted as the primary engineering polymer, natural cast nylon is suitable for virtually any plain bearing application, not to mention a huge range of other applications for which this versatile grade finds a use. By varying the conditions of polymerisation the mechanical properties of cast nylon may be altered to suit specific applications (see further grades).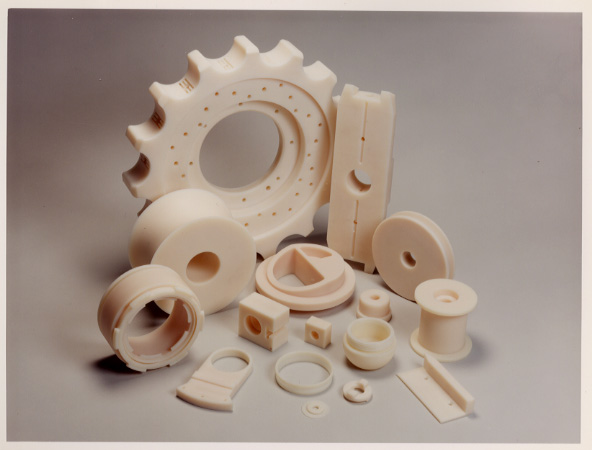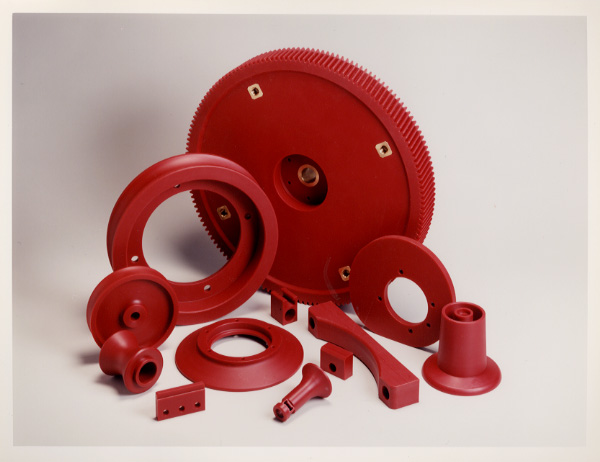 Tynalon T-Glide
Tynalon T-Glide contains a combined liquid/solid lubricant system which allows for a coefficient of friction as low as 0.08. T-Glide has the lowest coefficient of friction available, below almost any other polymer on the market. Applications include:
Tynalon Moly
Tynalon Moly is a cast nylon material in which improved crystallisation occurs by the addition of Molybdenum Disulphide. As a result, the superficial hardness increases (providing excellent machinability), temperature resistance improves and anti-friction properties are enhanced. Applications include:
Sheaves
Bespoke Components
Bushes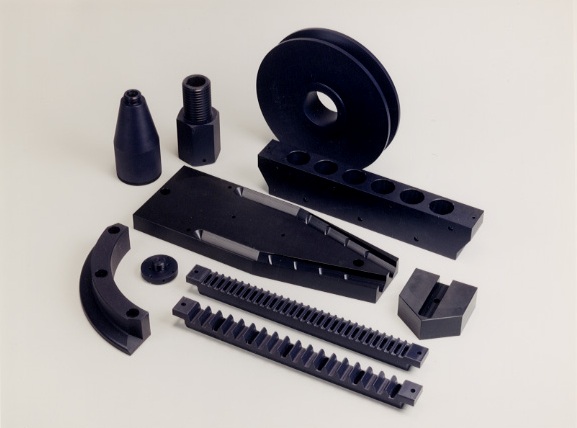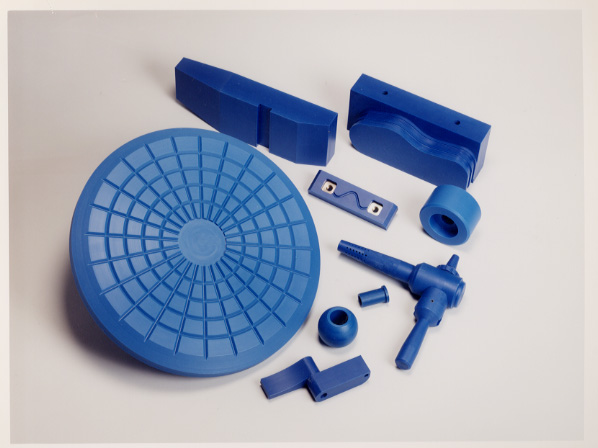 Tynalon HR Blue
Tynalon HR Blue is heat stabilized cast nylon, easily distinguished by its blue colour. High temperature resistant additives, heat/UV stabilizers and colourants allow HR Blue to better retain its mechanical properties in applications operating at higher temperatures. Applications include:
Dolly Blocks

Bush Stoppers

Thruster Nozzles
Tynalon Impact Resistant
Impact is a grade specifically developed for applications requiring high impact resistance and/or noise reduction capabilities. The important characteristics of these materials are their improved insensitivity against stresses, sharp edges, notches, scratches etc. Applications include:
Impact Rings
Clamps
Switch Collars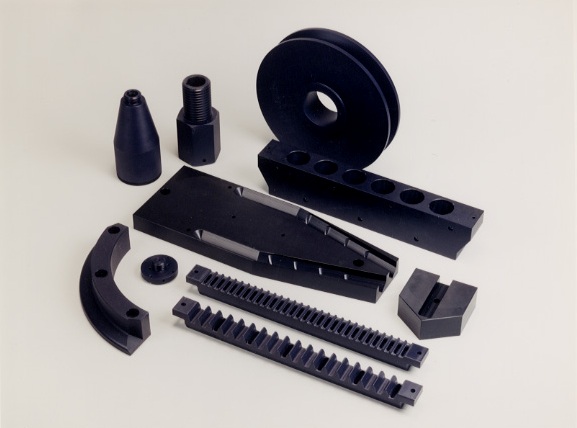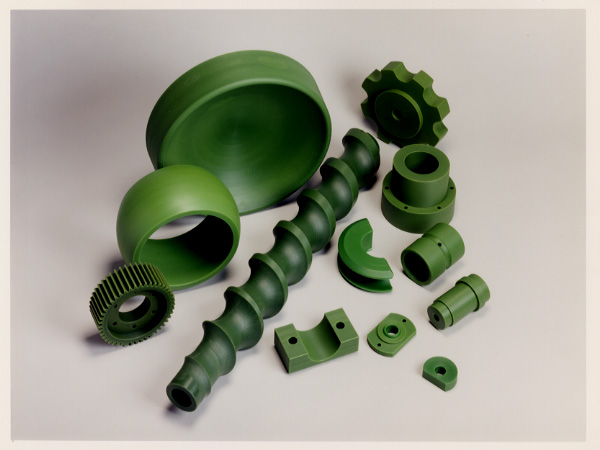 Tynalon NGO Green
Tynalon NGO Green was the very first authentic lubricated Nylon, with a liquid lubricant system built in during the process stage NGO caused a substantial increase in bearing life – 5 times that of Natural cast nylon and 25 times that of phosphor bronze. The lubricant contained within the material will not drain, spin, leech, dry out or need replenishment. Applications include:
 Guide Plates
Support Rails
Spacers
Tynalon Aquanyl
Tynalon Aquanyl is a copolymer of nylon 6 and 12, polymerized with the monomers caprolactam and laurinlactam. Copolomers are generally resistant to the leeching out suffered by other plastics. The aim is to impart a greater degree of resilience to the material, lower moisture uptake and provide improved dimensional stability. Applications include: